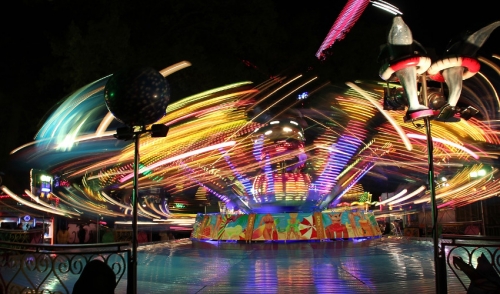 Fall is the best time for parties and festivals. It's not too hot and not too cold. The weather is just right and everyone is in a good mood because they're no longer sweating and they feel comfortable being outdoors. If you pay close attention, you'll notice there's always something going on in the fall from tailgating and beer festivals to pumpkin picking and carnivals. If you plan on throwing your own festival or party this fall, it's time to rent everything you need make the event a blast for everyone.
Hosting a fall party or festival is the best and most affordable way to ensure a fun experience for guests of all ages. Why should you rent fall party equipment? The number one reason is because it saves you a lot of money. If no one has ever told you, let me be the first to say that saving money is always a good thing. You can rent any piece of equipment you can think of at an affordable price. If you rent enough equipment, you may be even to negotiate the price. Renting is a cost effective solution to party planners everywhere as most equipment is very expensive to buy alone.
When renting equipment for your fall parties and festivals, the options are endless. This statement is not an exaggeration. Back in my college days, a group of us would throw a block party at the beginning of every year to increase engagement between students and the local community. Thanks to our local rental dealer, we were able to rent dunk tanks, carnival games, concession style food stands, moonwalks, and obstacle courses. I'm sure if we had the budget we could have rented a rock climbing wall or even a rollercoaster! The bottom line is that whatever your heart desires, you can rent it. In addition to the many options to choose from, renting the equipment pretty much sells itself as keeps you from doing a lot of the work. A lot of the larger equipment is set up by professionals, which will save you time and energy. By renting, you're allowing most of the work to be done for you giving you more time to work out other event details.
Don't wait and contact your local rental dealer now. Chances are my college is still hosting that block party and there are many other people with the same idea. Be sure to start planning early so you have your choice at the broadest selection available of fall party equipment. Fall is such an exciting time as there are so many events that can bring the kid out in all of us. Rent the equipment for your next party or festival this fall to save money and guarantee a good time for everyone who attends.